Animes are famous for their hentai colourful epic badass catchy hairstyles, other than their badass storyline, I dunno what else for me to follow an anime series.
I didn't really watch lotsa animes like some of you lifeless otaku does. So, here are some ridiculous, stoopid lookin, crazy anime hairstyles of the animes I've watch/saw... What do you think?
Fatass from Naruto (forgot his name liao)
Yami Yugi from Yu-Gi-Oh!
Ren from Shaman King
Honda from Yu-Gi-Oh!
Kenpachi from Bleach
Foxy from One Piece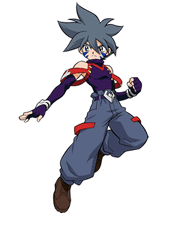 Kai from Beyblade
Teenage Mimi from Digimon Adventures
Tai from Digimon Adventures
Well, I malas wanna find more phail anime hair pics liao. That's all folks =D
EPIC WINRAR!!!!!! Don't you ever question a Saiyan's hair or you'll be blasted off to bits with a blady KameHameHA!!!!!!!
p/s:
I fell in love with Dragon Ball since I was around 7, best manga ever. Thanks to Akira Toriyama!